Returning to Teaching after Retirement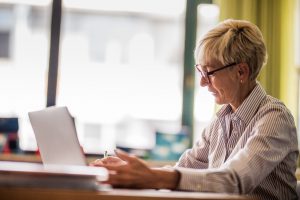 Returning to the classroom may impact members' pensions. Members receiving an ATRF pension may only teach up to 0.6 of a school year before their pension payments are affected. If 0.6 service is exceeded, their monthly pension payment will be reduced dollar-for-dollar by the amount of monthly salary paid, up to the monthly pension amount.
As an employer, it is imperative to confirm with ATRF if the member is in receipt of pension or not. Members receiving monthly pension payments from ATRF can no longer contribute to the plan, therefore, contributions are to not be withheld from their pay. The 0.6 rule does not apply to members working substitute days, only to those under contract. Please contact us for further details.