Message from the CEO Fall 2022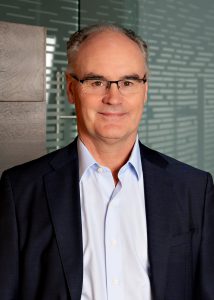 As the holiday break grows closer, I wanted to take this opportunity to thank our plan members and school boards for another fantastic year. While it may seem like a lifetime ago, it was just this past spring when we re-opened our doors to the public and resumed in-person appointments.  
This year brought many encouraging results amidst some still significant challenges, but through it all, our hands were firmly on the wheel of the teachers' pension plans, steering them towards sustainability and a secure pension for members in their retirement. You can read all about it early next year when we release the 2021-22 Annual Report and the new Member Report.   
As 2022 draws to a close, work continues with Project Lantern, our modernization project. A key component will be the development of an employer portal that will improve the school boards' experience and support for their data reporting to ATRF. We also continue to strengthen our vitally important role in investment strategy and oversight so we can ensure our investments are being managed effectively by AIMCo, consistent with the direction provided by ATRF. And of course, we want to provide our members with convenient ways to access the information and support they need, when they need it. The enhancements to our tools and offerings reflect ATRF's commitment to continuous improvement and exceptional client service.  
We look forward to being your partner on your pension journey this year and into the future.  
Happy holidays,  
Rod Matheson
CEO