Offering Retirement Transition Programs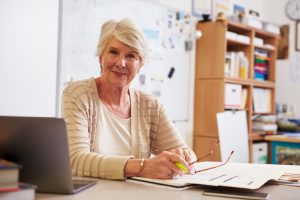 If you are offering a retirement transition program for teachers, it's important to follow a few necessary steps. This includes requiring the teacher to apply for their pension directly with ATRF before the start of their next contract.  
The retiring teacher must follow the steps below in the correct order: 
The teacher accepts the retirement transition offer by indicating this to you directly.

 

The teacher then

applies directly to ATRF for their pension

before their new teaching contract begins

. Any teacher that does not apply for their pension before their new contract begins will be required to contribute to ATRF under their new contract and

will not be eligible to begin receiving their pension until their new contract terminates

. 

 
Before reporting the member service record as 'pensioner', contact ATRF to verify that they have applied for and are eligible to receive their pension. 
On a similar note, if you are offering a new contract to a teacher that might already be eligible for a pension, it's always beneficial to remind these employees to contact ATRF before they accept the new teaching contract so they can understand any impact to their pension entitlements.  
Please give us a call or email us at helpdesk@atrf.com if you have any questions about this process.