Pension Update December 2022

Message from the CEO
As the holiday break grows closer, I wanted to take this opportunity to thank our plan members and school boards for another excellent year working in partnership with you.
While it may seem like a lifetime ago, it was just this past spring when we re-opened our doors to the public and resumed in-person appointments.
This year brought many encouraging results amidst some still significant challenges, but through it all, our hands were firmly on the wheel of the teachers' pension plans, steering them towards sustainability and a secure pension for members in their retirement. You can read all about it early next year when we release the 2021-22 Annual Report and the new Member Report.   
Pension Information Statements
Pension Information Statements are mailed out every year in mid-January. Sign in to MyPension to go paperless, and receive your statement earlier. Your Pension Information Statement is a one-page document that describes your current pension information. A guide on how to read your Pension Information Statement is available here.
Do you prefer to receive a digital version instead of a paper copy? Log in to MyPension, navigate to the Join Our Email List (JOEL) tab, and ensure you select to receive a digital version of this document. You also have the option to receive an email notification advising you when it's ready. Otherwise, you can view your statement online at the beginning of January. If you don't opt for paperless, a statement will be mailed to you.
Behind the A's Series with ASEBP
Did you know that the Alberta School Employee Benefits Plan (ASEBP) offers medical benefits for both teachers and retirees? Let's try a harder question. Do you know which organization handles your health benefits application and which handles your pension application? Check out this video for the answers to these questions and more. 
Closed for the Holidays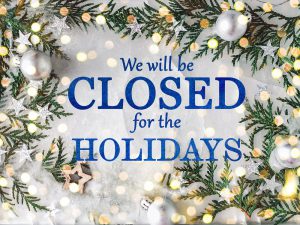 ATRF will be closed for services from December 24, 2022 through January 2, 2023, re-opening on  January 3, 2023. Remember that the MyPension member portal and ATRF website are always available to our members. We wish you and your family a joyous holiday season and look forward to serving you again in 2023.
Cost-of-Living Adjustments for 2023
Each January, a cost-of-living adjustment (COLA) is applied to your pension. COLA is a percentage of the annual increase in the Alberta Consumer Price Index that changes every year. This year's adjustments reflect the rise in inflation over the last year.