Message from the CEO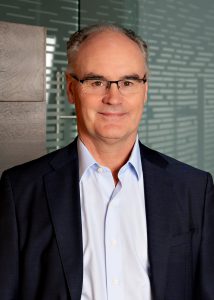 It's been another few months of hectic activity and ongoing change, so there are a few important items that I'd like to update you on. First of all, our staff continue to work remotely throughout this enduring pandemic. Once it is safe to do so, we plan to open our doors to the public and members once again, and we will be sure to keep you informed when this change takes place. In the meantime, feel free to take advantage of our digital/remote offerings such as meeting with a pension counsellor online or attending one of our free webinars.
Another important update is in regard to the transfer of asset management to the Alberta Investment Management Corporation (AIMCo), as required by legislation. We have now completed the transfer of asset management, meaning the day-to-day investment of over $20 billion in ATRF assets will now be performed by AIMCo. ATRF will continue to provide strategic and policy guidance and will also ensure appropriate oversight with respect to AIMCo's investment of our plans' assets.
The transfer involved numerous complex transactions of assets around the world, with myriad regulations and requirements that needed to be met to ensure no value was lost for ATRF members.
ATRF will now turn to finalizing internal frameworks that will facilitate effective collaboration with AIMCo to make the most of this new relationship. In particular, we will develop and refine oversight processes that will ensure ATRF members and stakeholders are served well by AIMCo in their role as asset manager. We will also continue our communications focus to ensure members and stakeholders are kept well informed of the performance of the plans' investments in this new environment.
On a personal note, I want to say I'm very proud of the work done by our ATRF team during this transition. It required tremendous expertise and sophisticated planning and execution, and our ATRF team absolutely delivered for our members and our plans. A sincere thank you to all the ATRF staff who worked diligently to safeguard the interests of our plans throughout this process. Their efforts have positioned us very well to optimize this new relationship and continue providing excellent value to members and sponsors now, and long into the future.
With the holiday season coming up, I would like to conclude by wishing all of our members, employers, and valued stakeholders a wonderful holiday and restful break. And thank you for your continued support of ATRF during this challenging time.