ATRF Investment Returns: Success Through Transition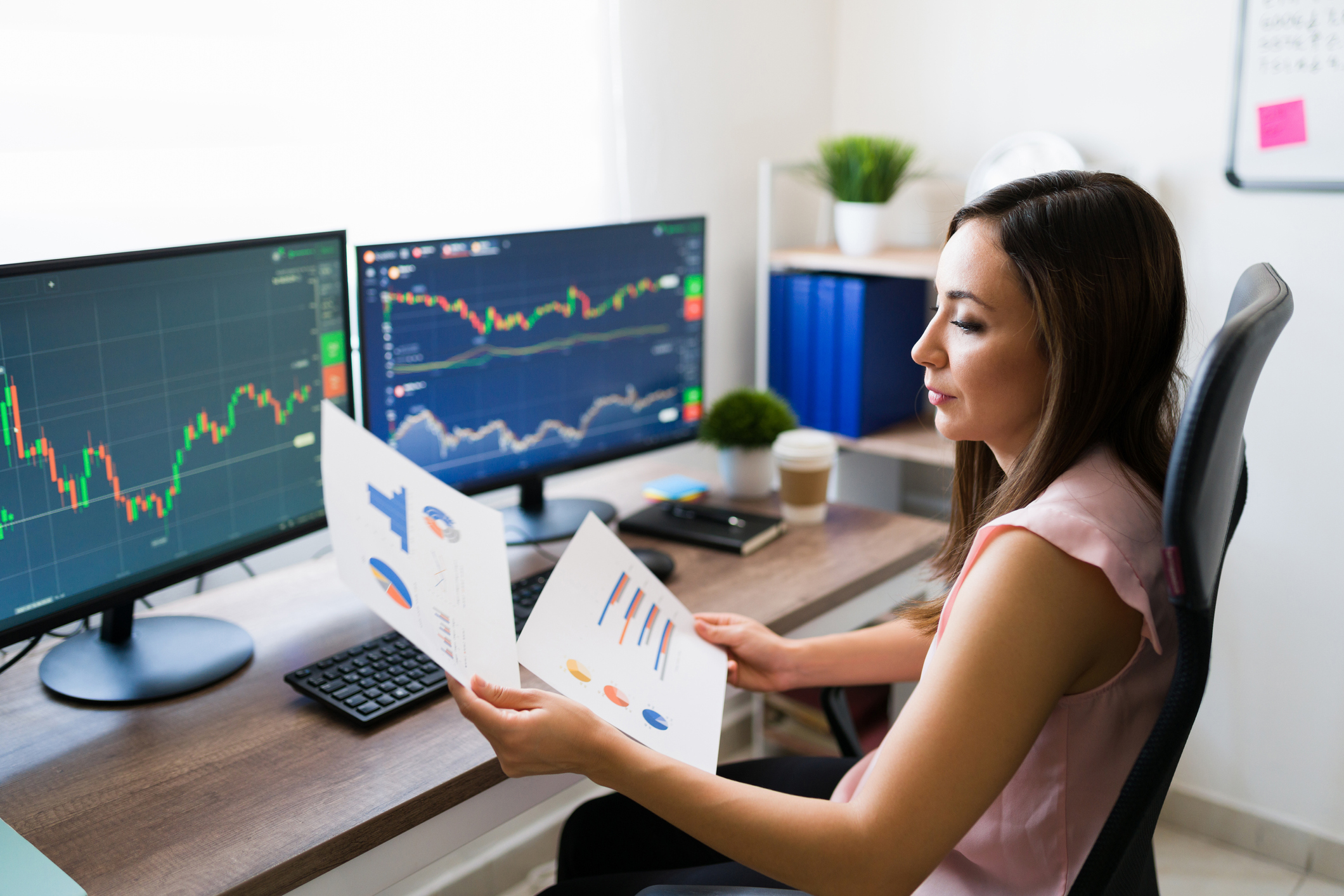 2020-21 was a tumultuous year at ATRF, so we are especially pleased to report the performance of our investments was very strong. Our recently released Annual Report has the full details of how our returns surpassed our 1-, 4-, and 10-year benchmarks.
Last year was the final year of ATRF's direct investment management, and our team worked tirelessly to ensure we were able to meet the legislated deadline of December 31, 2021, to have the management of ATRF assets transferred to AIMCo. We were able to accomplish that – no small undertaking for a global portfolio of public and private assets totalling over $20 billion – and all the while we were able to grow our assets, and achieve exceptional investment returns.
At ATRF our role as pension managers means we carefully construct our portfolio to provide the returns our plans need to be able to pay member benefits in the short and long term, while taking only an appropriate amount of risk. We are especially pleased to report that our net assets grew to $22.4 billion at August 31, 2021. This is up dramatically from $13.4 in 2016 and $6.3 in 2011.
Strong investment returns over the past several years have been a significant part of this growth, and last year was no exception. Our one-year investments returns were 15.6%, which exceeded our benchmark by 1.8%. Our annualized four-year return was 9.6%, exceeding benchmark by 0.7%, and our annualized ten-year return was 10.0%, exceeding benchmark by 0.8%.
As a defined benefit pension plan, we are strategic, long-term investors. In order to remain well-funded and keep contribution rates affordable over the long term, our investment return must at least equal the funding discount rate used in the funding valuation of the plans. Over a 15-year time period, the funding discount rate has been gradually reduced and averaged 6.2%. Over that horizon the return for the Teachers' Pension Plan has been 7.3%, and the return for the Private School Teachers' Pension Plan has been 6.9%.
With this success behind us ATRF is now turning to finalizing the structures we need to ensure ATRF members and sponsors continue to be well served by our new investment management framework. ATRF will continue to provide strategic direction for the management of our assets, and will monitor the portfolio to ensure it is invested in a manner consistent with that direction.  Expect to hear more about that in the months ahead.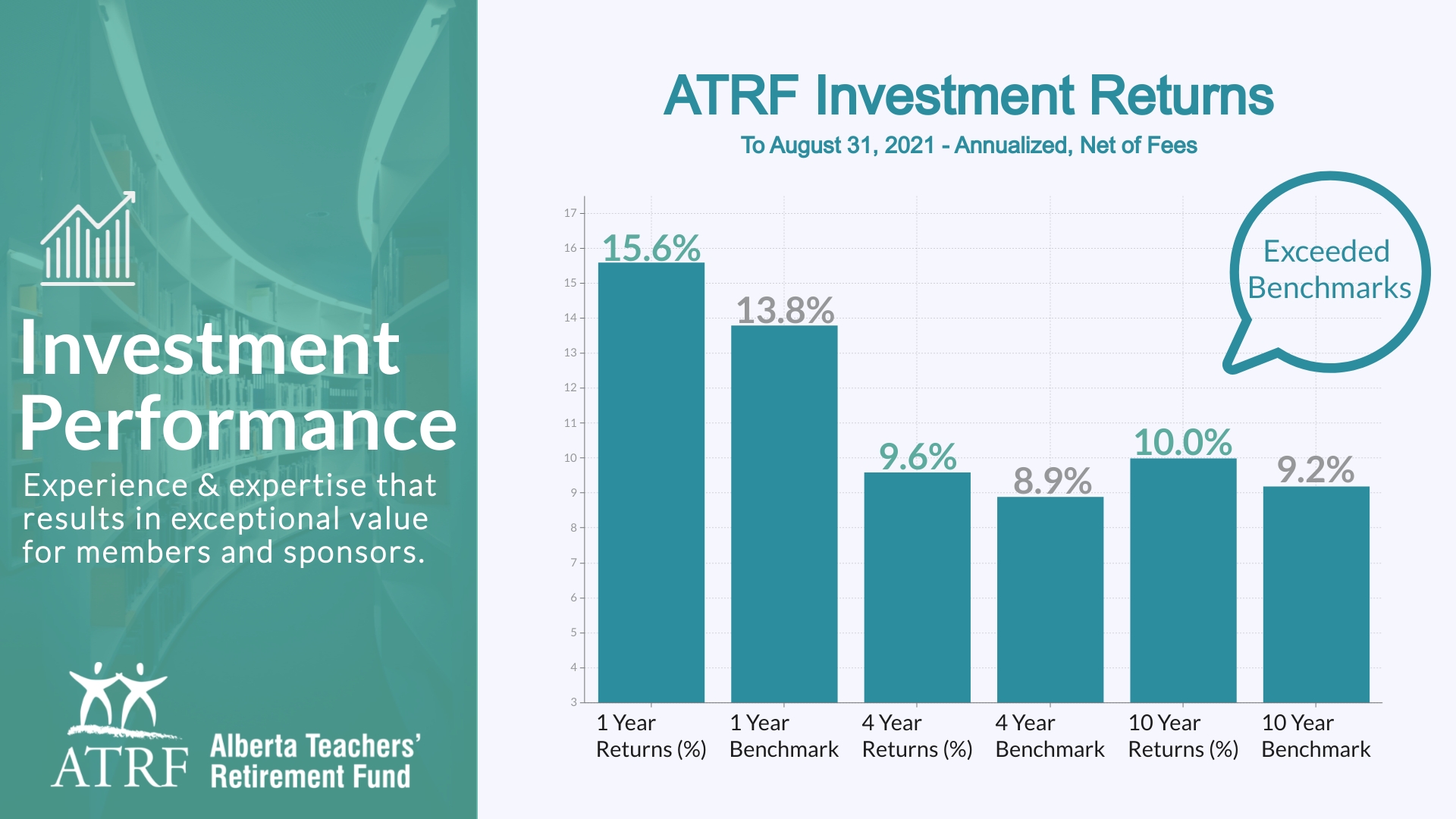 (Please note: All investment returns are as at August 31, 2021 and are annualized, net of fees.)