Happy World Teachers' Day!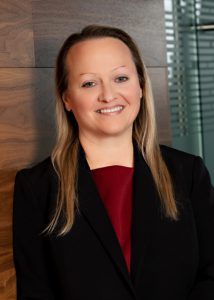 Teachers are an impactful part of every child's education.  That's why we, at ATRF, are proud to serve teachers since 1939. Personally, I have been in my role of VP, Pension Services with ATRF since 2016, and I can attest to the many amazing teachers and professionals that we have in our pension plans.  
I joined ATRF as I relate to its purpose, which is to make a positive difference and provide pension expertise and support focused on the unique needs of teachers. And in turn, by providing peace of mind with their pensions, we help teachers focus on what's most important, building and shaping strong future generations.   
It's truly a pleasure to support teachers throughout their career, from their first years as young professionals, to seasoned teachers planning for retirement, and of course during the retirement process itself. Even afterward, during their post-retirement years, ATRF is here to provide the pension support teachers need. 
If you have questions about your pension, you can visit us here at atrf.com, follow us on social media, or reach out to us via phone or email. For complex questions about your personal situation, you can also book an appointment with a pension counsellor.  We're here for you.
Thank you again to all teachers for your incredible service – you truly are superheroes!  We wish you a happy World Teachers' Day on October 5.