Pension Points December 2022

Behind the A's Series with ASEBP
Did you know that the Alberta School Employee Benefits Plan (ASEBP) offers medical benefits for both teachers and retirees? Let's try a harder question. Do you know which organization handles your health benefits application and which handles your pension application? Check out this video for the answers to these questions and more. 
Teachers' Conventions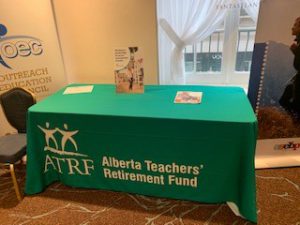 Stop by and visit us at our booth at Teachers' Convention this year! If we miss you, you can catch up with us anytime by logging in to MyPension and scheduling a one-on-one session. ATRF will be presenting at your Teachers' Convention this year, as well as being an exhibitor! You can find us at our booth with the green tablecloth and check your convention website for our presentation time and location. If you want to have a personalized discussion about the specifics of your pension, you can book an appointment to speak with a pension counsellor anytime throughout the year. Log in to MyPension and navigate to the MyAppointment link to book an appointment.
Check Your Member Statement Online
Annual plan member statements are mailed out every year usually between December and March based on ATRF receiving end-of-school year reports from employers. If you would rather view your statement online, you can conveniently access this information by logging in to MyPension. You can also choose to receive an electronic statement only by selecting "Join/Update Our Email List" in MyPension.
If you don't have a MyPension account yet, it's a super convenient way to access your pension information, including a pension calculator, member statements, and a secure messaging system where you can contact us anytime. Sign up now to access MyPension.
Closed for the Holidays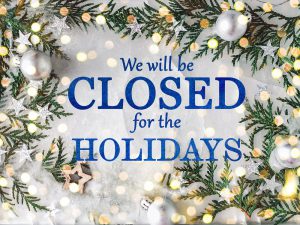 ATRF will be closed for services from December 24, 2022 through January 2, 2023, re-opening on January 3, 2023. Remember that the MyPension member portal and ATRF website are always available to our members. We wish you and your family a joyous holiday season and look forward to serving you again in 2023.
Upcoming Webinars
Do you have retirement on your mind? The following ATRF presentation is offered as a webinar, making it accessible no matter where you live.
Steps to Retirement Webinar 
This 60-minute presentation is designed for teachers that are planning to retire during the current year or within the next few years. It provides detailed information about the Steps to Retirement application process, pension options, and required forms. Registration closes the day before the scheduled event.
March 21 at 5:00 p.m.
April 22 at 5:00 p.m.
May 2 at 5:00 p.m.
If you cannot make any of these dates for this webinar, no problem! Did you know that your ATA local can host a pre-retirement workshop that will include a pension presentation from ATRF? Contact your local office for details. ATRF is also collaborating with the ATA by offering information sessions and workshops to help you learn about your pension no matter where you are in your retirement journey. Visit the ATA Events webpage for details and to sign up.
Hope to see you there!