Pension Update June 2023

Understanding the Funded Statuses
Every year ATRF provides commentary on the teachers' pension plans in the annual report. Many factors are covered including governance, contribution rates, investment results, and of course the funded statuses of the plans. When we talk about the funded status, we are referring to a measure of a plan's financial health at a point in time. Click the link below to get more details.
Returning to Teaching After Retirement? Substituting is a Great Option
If you return to teaching after retirement under a teaching contract, there is a limit on how many days you can work without it impacting your pension (the 0.6 rule). However, substitute teaching does not have this limit and is a great option if you want to teach but don't want to have to monitor your time.
Increasing MyPension Security
On July 4, ATRF will be enhancing the security of your MyPension account (ATRF's online member portal) with new minimum password criteria. The next time you log in, on or after that date, you will be prompted to change your password.
Reminder About Confirmation Letters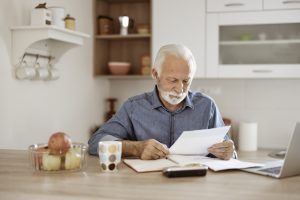 On an ongoing basis, ATRF conducts a review to confirm that retired members and nominees are getting the proper pension payments. Not only does this confirm that the right pensions are being paid to the right recipients, it reduces the risk of your loved ones receiving (and thus having to pay back) large overpayments.