Pension Points Summer 2022

Didn't get a chance to read the Pension Points newsletter in your inbox? You can look at all the articles below.
ATRF's Evolution of Member Services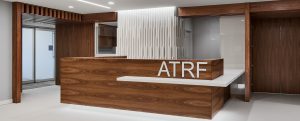 At ATRF we live, breathe, write, and love all things pension, but that doesn't mean that you have to. That's why we regularly ask ourselves how we can provide you (our members) with increasingly higher quality and more convenient services to give you what you need, when you need it. You don't have to become a pension expert; trust us to do that for you.
Understanding a Leave of Absence and How it Affects Your Pension
Are you considering taking a leave of absence? It's important to understand how a leave will affect your pension.
A leave includes the non-health portion of a maternity leave,  as well as adoption, sabbatical, and educational leaves, and other employer-approved unpaid leaves. Periods of short-term and long-term disability are not considered leaves and you continue to accrue pensionable service based on the plan provisions.
Planning to Retire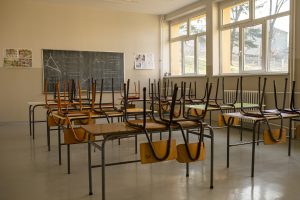 Are you thinking of retiring? Before you start the retirement process, you'll need to make sure you meet the basic eligibility criteria. Luckily, there are only two: you must be at least 55 years old and be vested with enough pensionable service. Next, you'll need to choose your termination date and inform your employer's human resources personnel.
Upcoming Webinars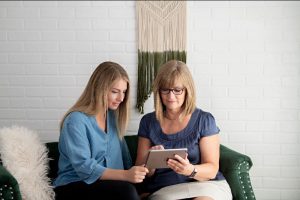 If you're looking for information about your pension, you may want to join us online for a pension webinar.
We have webinars designed for teachers about to retire as well as one specifically for substitute teachers. We also have a webinar focused on purchasing service which would be of interest if you had a personal or parental leave of absence, or if you taught as a substitute teacher.
A regularly updated webinar schedule is available. You can register through your online MyPension account.
Contribution Rate Reduction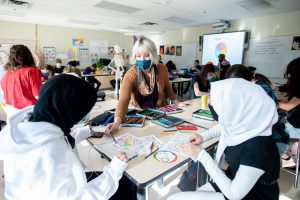 Following another period of strong investment returns last year, combined with prudent planning and careful management, our plans remain in a strong financial position. As a result, past deficiencies were paid down ahead of schedule, enabling the board to determine that ATRF is again well-positioned to reduce contribution rates for the Teachers' Pension Plan in 2022. This is the fourth contribution reduction since 2016.
Registering for MyPension
Once you're registered for MyPension, logging in and updating your information is easy. But sometimes members need a little help registering the first time, so we've developed this guide that explains the steps required for registering and what personal information we require.
Updates from the ARA
It's been an eventful year at ATRF, so we were especially grateful to be able to speak with delegates again this year at the Alberta Teachers' Association Annual Representatives Assembly (ARA). The ARA was an excellent opportunity to provide an update on our pension plans, and to give an overview of their exceptionally strong position.
Updating Personal Information
We want to stay connected; if you've recently had a life change, make sure to keep ATRF in the loop. If you've moved or made a career change, let us know!
It's easy if you've signed up for MyPension — you can update your information online at any time. Please ensure we have a current email address (we recommend providing a personal email address rather than your work account to avoid firewall issues and to prevent any snags when transitioning to retirement).
You should notify us if there are changes in your life like:
Your nominee, pension partner, or beneficiary has passed away,
You get married, divorced, or separated,
You change careers and stop teaching, or
You move, especially to a different province or country.
Don't hesitate to reach out with any questions. You can call us toll-free 1-800-661-9582 or email member@atrf.com.