Pension Points for Employers December 2021

Didn't get a chance to read the Pension Points newsletter in your inbox? You can look at all the articles below.
CEO Message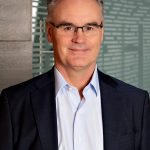 It's been another few months of hectic activity and ongoing change, so there are a few important items that I'd like to update you on. First of all, our staff continue to work remotely throughout this enduring pandemic.
Once it is safe to do so, we plan to open our doors to the public and members once again, and we will be sure to keep you informed when this change takes place.